WINDSCREEN & SUN VISOR
WINDSCREEN & SUN VISOR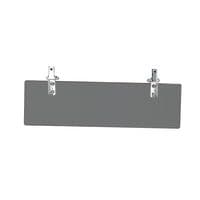 185.047
SUN VISOR / MGA-T, TR2->4A
€ 57.31
€ 42.98
€ 47.37

€ 35.52

excl. VAT
185.018
WINDSCREEN WINGS, PAIR / MGA-T, TR2->4A
€ 103.99
€ 88.39
€ 85.94

€ 73.05

excl. VAT
WINDSCREEN & SUN VISOR
When it comes to classic cars like the MGA, MGTC, Triumph TR2-3-3A-4-4A, it's important to have the right components for a comfortable ride. One such component is the windscreen and sun visor. These items not only add to the aesthetics of the car, but they also provide practical benefits, especially on sunny days in the summer.

The windscreen is an essential part of any roadster car, as it protects the passengers from the wind and other elements while driving. In classic cars, the windscreen not only serves a functional purpose but also adds to the vintage look of the vehicle. A well-designed windscreen should fit seamlessly into the body of the car, enhancing its sleek appearance.

The sun visor, on the other hand, is an accessory that can be added to the windscreen to provide additional shade from the sun. It can be adjusted to block the sun's rays from the driver's eyes, making it easier and safer to drive.

In addition to their practical benefits, windscreen and sun visor add value to the classic car. They make the vehicle look more complete and polished, enhancing its appeal to potential buyers or car enthusiasts. If you're planning to sell your classic car in the future, having a well-maintained windscreen and sun visor can significantly increase its value.

When choosing windscreen and sun visor for your classic car, it's essential to consider factors such as quality, compatibility, and design. Look for components that are made from durable materials and fit seamlessly into the body of your car. Luckily, our windscreen and sun visors provide just that.

In conclusion, windscreen and sun visors are ideal components for rides on sunny days in the summer. They not only provide practical benefits but also enhance the aesthetic appeal of classic cars like the MGA, MGTC, Triumph TR2-3-3A-4-4A. Invest in high-quality components for your classic car and enjoy a comfortable and stylish ride.