Part N° 302.022
CASTROL OIL, XL 20W50 (20L)
1925/2801 302.022 spare parts
€ 202.22

€ 171.88

excl. VAT




€ 244.69

€ 207.97

incl. VAT *
* All prices exclude shipping costs and use a standard 21% VAT rate. Some parts and products cannot be returned. A list of exceptions can be found on our webpage Returns & refunds (See footer).
** Price is indicative, please contact us to check price and delivery time.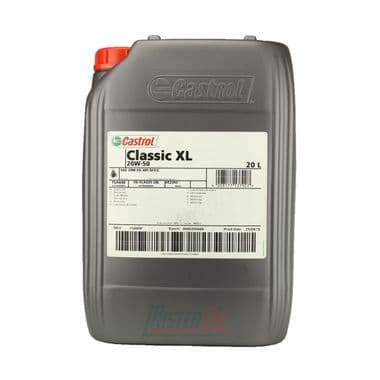 Locate this part on the drawing(s)
Click on the illustration to view a diagram of the parts available. Select the parts by pressing the number in the diagram.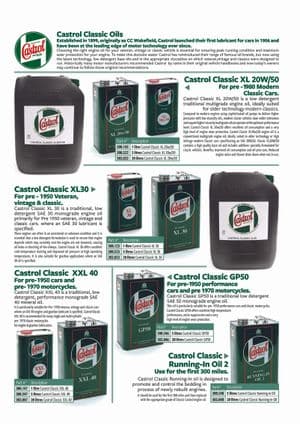 Oils Castrol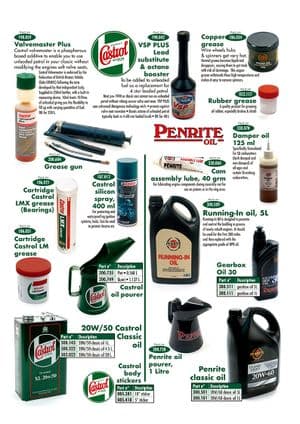 Oil & lubricants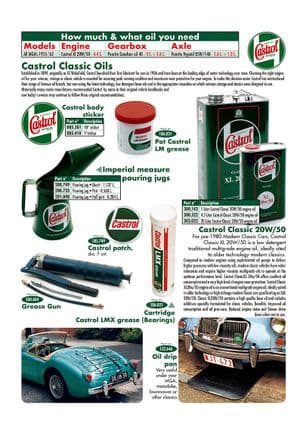 Lubricants, cans, drip pan
Lubricants
CASTROL OIL, XL 20W50 (20L)
1925/2801 spare parts
XL 20W50 (20L) is a mineral oil-based Multigrade engine oil suitable for engines with oil filter, dating from after the 1950s. Castrol Classic XL provides the missing link between single mild-alloy engine oils and modern additive-rich lubricants. Provides superior wear protection and delivers excellent oil pressure even under heavy loads. It can be used in practically all cars produced between 1963 and 1982. To be on the safe side, you may always contact us for appropriate lubrication advice. Suitable for year-round use.