Part N° 198.076
AUTO GLYM HIGH DEFINITION WAX KIT
10654 ENGELS 198.076 spare parts


* All prices exclude shipping costs and use a standard 21% VAT rate. Some parts and products cannot be returned. A list of exceptions can be found on our webpage Returns & refunds (See footer).
** Price is indicative, please contact us to check price and delivery time.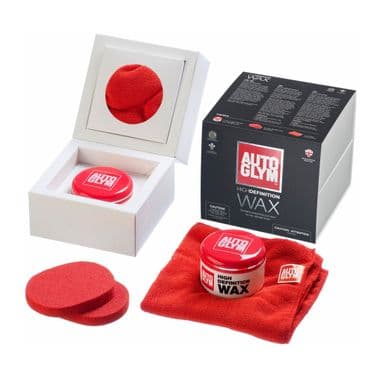 Locate this part on the drawing(s)
Click on the illustration to view a diagram of the parts available. Select the parts by pressing the number in the diagram.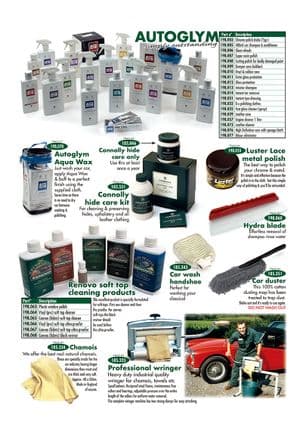 Car care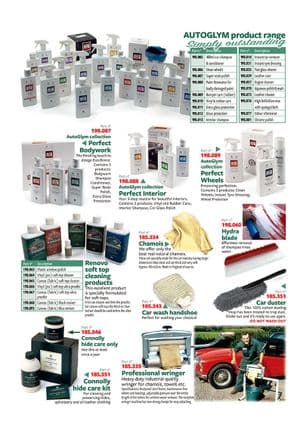 Car care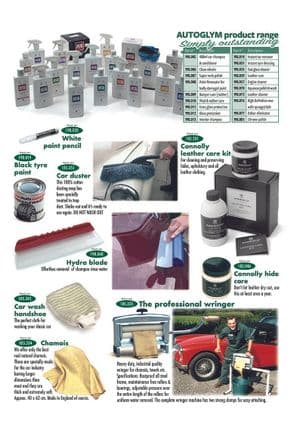 Car care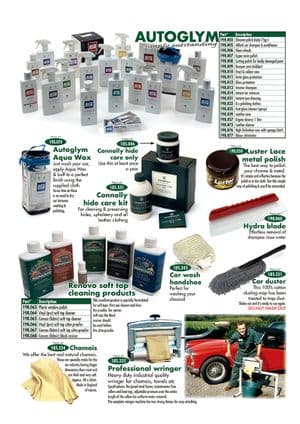 Body care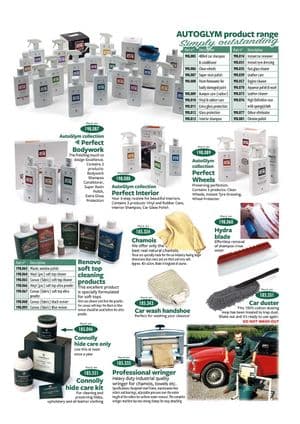 Car care 1
Car care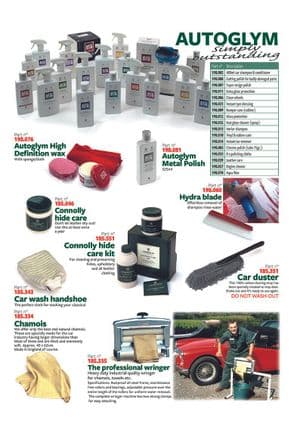 Body care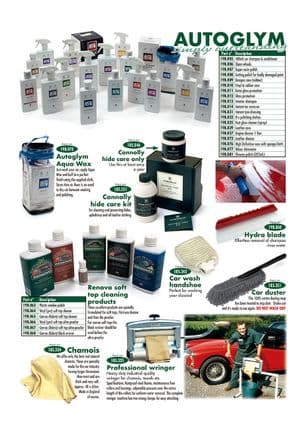 Car care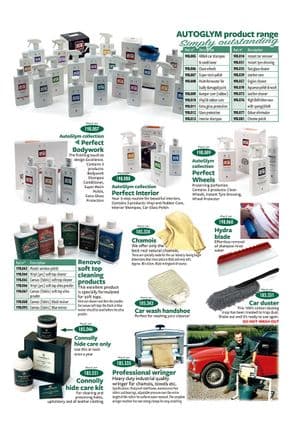 Car care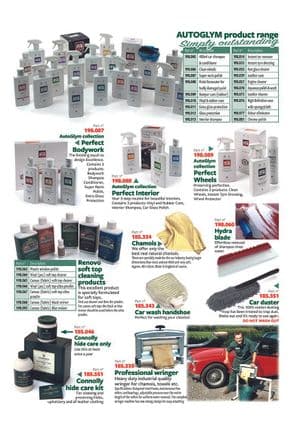 Car care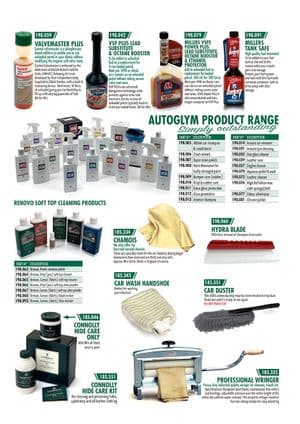 Additives & car care
---
AUTO GLYM HIGH DEFINITION WAX KIT
10654 ENGELS spare parts
High Definition Wax contains a carefully balanced, yet complex blend of polymers, carnauba & microcrystalline waxes. Treated surfaces display a very high gloss with exceptional resistance to environmental contaminants, including, salt, detergents, UV light & industrial fallout, the product is completely free of abrasives, water & emulsifiers. This complete kit contains 150g High Definition Wax, two High Definition Applicators and a Hi-Tech Finishing Cloth. Pro Tip: This easy to use wax should be applied as thinly and evenly as possible. If your wax smears as you buff it off, you have used too much. Note: If you use High Definition Wax there is no need to use Extra Gloss Protection as well. How to use 1. Inspect your clean and dry paintwork for light scratches and contamination, treat with Super Resin Polish, Surface Detailing Clay Kit or High Definition Cleanser if required. 2. Apply a light coating of wax to the High Definition Applicator and then apply to the paintwork in a light circular motion until all of the painted surfaces have a thin even layer. Do not apply a thick coat, this not only leads to wasted product but may make the wax difficult to buff later. 3. Do not apply to unpainted rubber or unpainted plastic trim. 4. Leave wax film to dry and cure on the surface for 10 – 15 minutes, then buff to a high gloss, using the supplied Hi-Tech Finishing Cloth, turning the cloth frequently. 5. Wash regularly with Bodywork Shampoo Conditioner. This will remove dirt but will not remove the High Definition Wax.
---
This part is also available for the following classic car models:
---