Part N° 185.901NEG
REVOTEC: MINI 59-97, SIDE MOUNTED RADIATOR, NEGATIVE EARTH
B-MINI59-97 185.901NEG Mini 1969-2000 spare parts
€ 284.14

€ 227.31

excl. VAT


€ 343.81

€ 275.05
incl. VAT*
* All prices exclude shipping costs and use a standard 21% VAT rate
** Price is indicative, please contact us to check price and delivery time.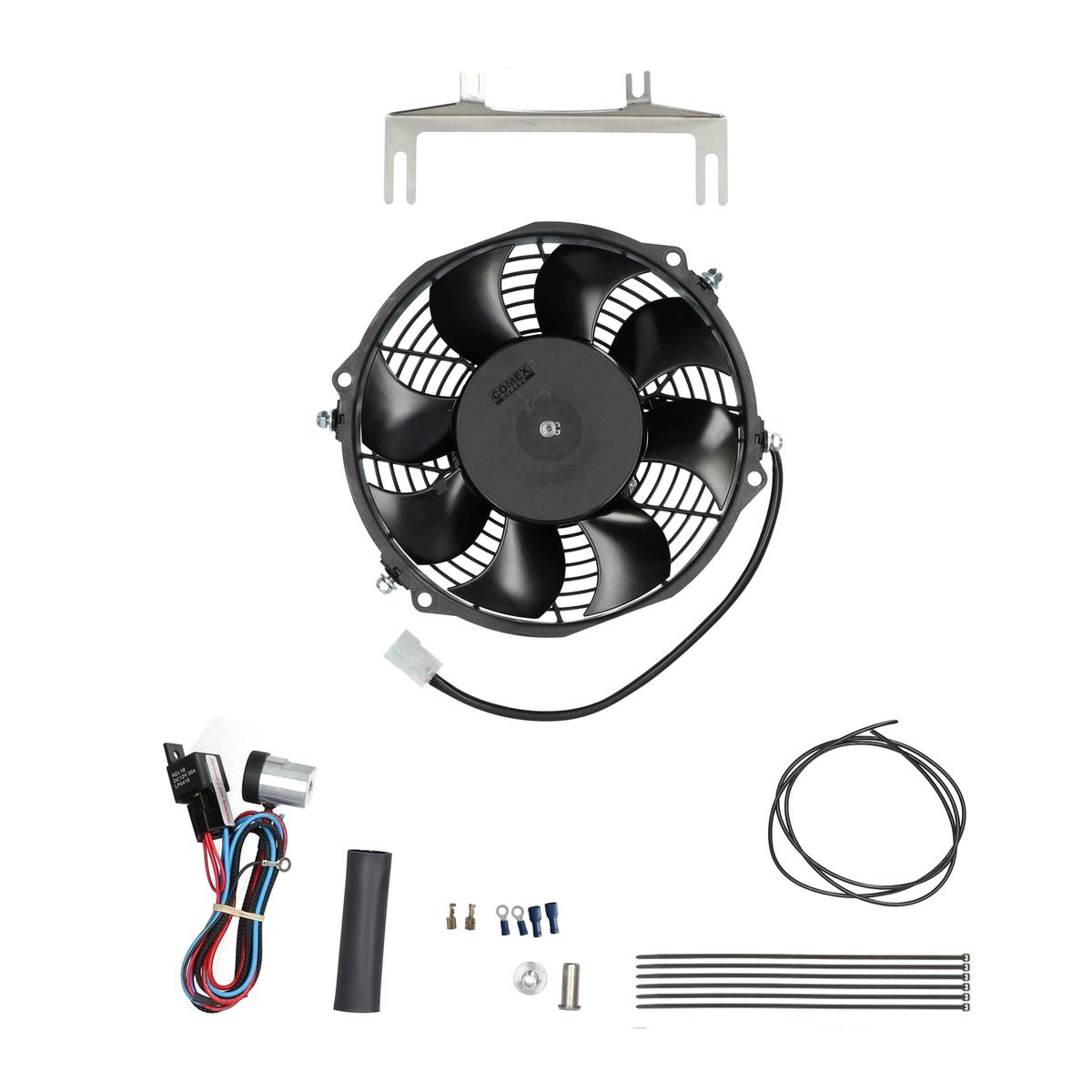 Locate this part on the drawing(s)
Click on the illustration to view a diagram of the parts available. Select the parts by pressing the number in the diagram.
REVOTEC: MINI 59-97, SIDE MOUNTED RADIATOR, NEGATIVE EARTH
B-MINI59-97 Coolant improvements spare parts
This Revotec fan is specifically designed for MINI models manufactured between 1959 and 1997, equipped with side-mounted radiators and negative earth systems. It is engineered to deliver optimal cooling, ensuring that your engine operates at a safe temperature even under demanding conditions. One of the key advantages of the Revotec fan is its superior airflow. It generates a strong and consistent airflow, efficiently dissipating heat from the radiator. This helps prevent overheating, ensuring reliable engine performance and prolonging the lifespan of critical components. The installation process of the Revotec fan is straightforward. It comes with a comprehensive installation kit that includes all the necessary components and instructions. The fan is mounted directly onto the radiator, utilizing the existing mounting points, which eliminates the need for major modifications or alterations to your MINI. In terms of size, the Revotec fan is designed to fit perfectly within the available space in your MINI's engine bay. It is compact and lightweight, ensuring it doesn't add unnecessary bulk or weight to your vehicle. This makes it an ideal choice for those who want to maintain the original aesthetic and handling characteristics of their MINI. Furthermore, the Revotec fan operates quietly and efficiently, ensuring minimal noise and power consumption. This means you can enjoy a comfortable driving experience without any distraction while benefiting from improved cooling performance.
This part is also available for the following classic car models: