Part N° 185.895POS
REVOTEC: JAGUAR MK2, POSITIVE EARTH
B-JMKII-PE 185.895POS Jaguar MKII, 240-340 / Daimler V8 1959-'69 spare parts
This part is not available. Please contact your local Anglo Parts dealer if you want to receive more information about this product. 
Contacts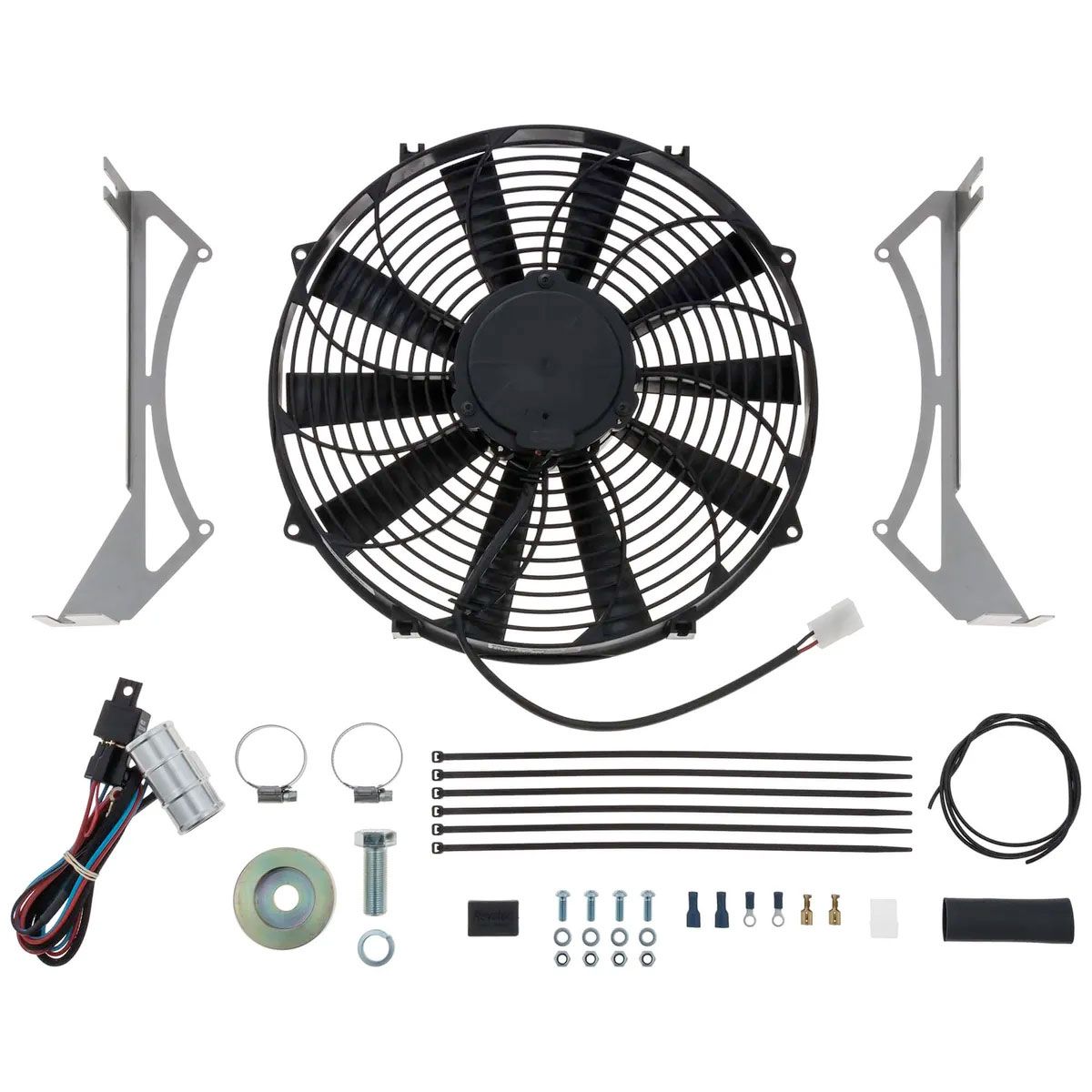 Locate this part on the drawing(s)
Click on the illustration to view a diagram of the parts available. Select the parts by pressing the number in the diagram.
REVOTEC: JAGUAR MK2, POSITIVE EARTH
B-JMKII-PE Coolant improvements spare parts
The Revotec Fan is designed to replace the original mechanical fan setup found in the Jaguar MKII. It boasts advanced engineering and modern technology to deliver enhanced cooling efficiency. The fan utilizes a powerful electric motor that provides consistent airflow, eliminating the need for engine-driven fans that can sap horsepower and cause unnecessary noise. Installation of the Revotec Fan is straightforward and can be completed by both experienced mechanics and dedicated DIY enthusiasts. The fan kit includes all the necessary components, such as the fan blade, electric motor, wiring harness, and mounting brackets. The instructions provided guide the installer through the process, making it a hassle-free upgrade. One of the notable features of the Revotec Fan is its positive earth configuration, which is specifically designed for the electrical systems found in many classic British cars, including the Jaguar MKII. Positive earth, or positive ground, is a wiring setup where the positive terminal of the battery is connected to the chassis of the vehicle. This configuration ensures compatibility with the original wiring harness and electrical components, reducing the need for extensive modifications. In terms of size, the Revotec Fan is engineered to fit seamlessly within the existing fan shroud of the Jaguar MKII, providing a direct replacement for the original fan assembly. This ensures a clean and professional appearance while retaining the authentic aesthetics of the vehicle. When it comes to performance, the Revotec Fan excels. It delivers a consistent and controlled airflow, promoting efficient cooling of the engine and radiator. This translates into improved heat dissipation, preventing overheating issues even during spirited driving or in high-temperature environments. The Revotec Fan for Jaguar MKII offers a reliable and effective cooling solution, ensuring that this British classic car can be enjoyed to its fullest. With its easy installation, positive earth configuration, and enhanced cooling capabilities, the Revotec Fan is a popular choice among Jaguar MKII enthusiasts looking to improve performance and maintain the authenticity of their beloved vehicle.
This part is also available for the following classic car models: