Part N° 185.892NEG
REVOTEC: JAGUAR E TYPE S1, NEGATIVE EARTH
B-JET-S1 185.892NEG Jaguar E-type 3.8 - 4.2 - 5.3 V12 1961-1974 spare parts
€ 337.11

excl. VAT




€ 407.90

incl. VAT *
* All prices exclude shipping costs and use a standard 21% VAT rate. Some parts and products cannot be returned. A list of exceptions can be found on our webpage Returns & refunds (See footer).
** Price is indicative, please contact us to check price and delivery time.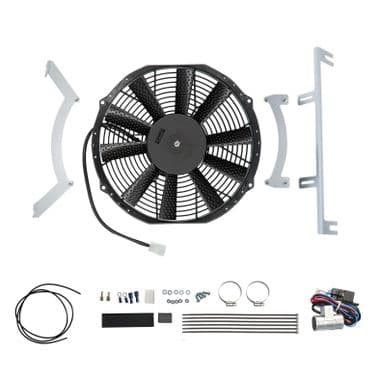 Locate this part on the drawing(s)
Click on the illustration to view a diagram of the parts available. Select the parts by pressing the number in the diagram.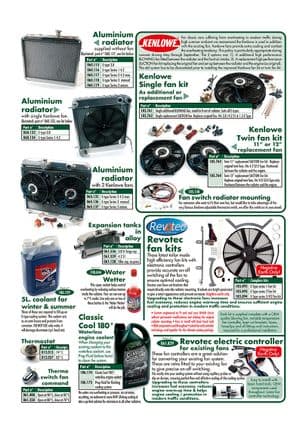 Cooling upgrade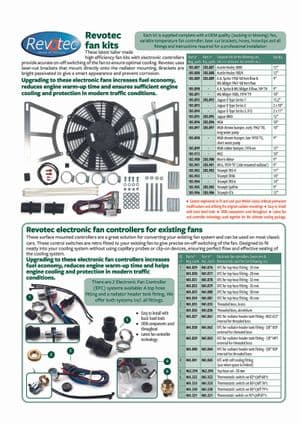 Cooling fan kits
REVOTEC: JAGUAR E TYPE S1, NEGATIVE EARTH
B-JET-S1 Coolant improvements spare parts
The Revotec fan for the Jaguar E-Type S1 is a popular choice among enthusiasts of this iconic British classic car. Designed for negative earth systems, it offers improved cooling efficiency and reliability. With its lightweight construction and high-quality materials, the Revotec fan provides optimal airflow, ensuring the engine remains cool even in demanding conditions. The fan is easy to install, fitting seamlessly into the existing radiator mounting points, without the need for modifications. Its compact size allows for a hassle-free installation, and its low-profile design maintains the original aesthetics of the Jaguar E-Type S1. Overall, the Revotec fan is a reliable and practical upgrade that enhances the performance and longevity of this beloved classic car.
This part is also available for the following classic car models: