Part N° 185.887POS
REVOTEC: AH 3000, POSITIVE EARTH
B-AH3000PE 185.887POS Austin Healey 100-4/6 & 3000 1953-1968 spare parts
€ 387.13

excl. VAT




€ 468.43

incl. VAT *
* All prices exclude shipping costs and use a standard 21% VAT rate. Some parts and products cannot be returned. A list of exceptions can be found on our webpage Returns & refunds (See footer).
** Price is indicative, please contact us to check price and delivery time.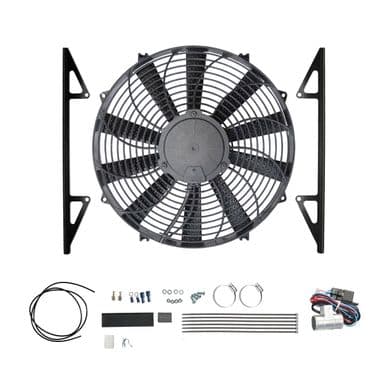 Locate this part on the drawing(s)
Click on the illustration to view a diagram of the parts available. Select the parts by pressing the number in the diagram.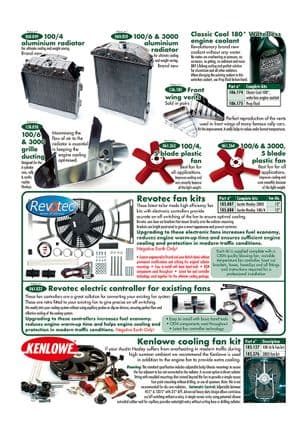 Cooling improvements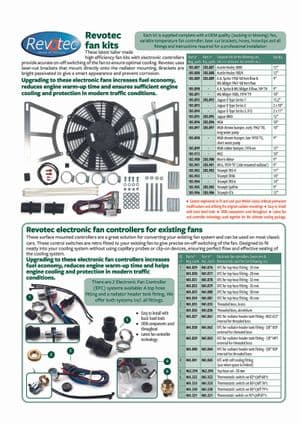 Cooling fan kits
REVOTEC: AH 3000, POSITIVE EARTH
B-AH3000PE Coolant improvements spare parts
The Revotec Fan serves as a modern cooling solution, ensuring optimal engine temperature and performance. Its installation is straightforward and can be completed with basic tools and mechanical know-how. The fan is specifically engineered to fit seamlessly within the 3000's engine bay, providing both efficiency and aesthetics. One of the standout features of the Revotec Fan is its positive earth configuration. In the Austin Healey 3000, positive earth refers to the electrical system where the positive terminal of the battery is connected to the chassis. This configuration was commonly used in British vehicles of the era. The Revotec Fan is designed to be compatible with this positive earth system, allowing for a hassle-free integration into the car's electrical setup. In terms of specifications, the Revotec Fan offers impressive performance. Its high-quality construction ensures durability and reliability, crucial for long journeys and demanding driving conditions. The fan's size is optimized to provide maximum airflow while fitting within the constraints of the 3000's engine bay. This attention to detail ensures efficient cooling, preventing overheating and safeguarding the engine's longevity. Moreover, the Revotec Fan employs advanced electronic control, providing intelligent temperature regulation. This feature ensures that the fan operates at the optimal speed, responding dynamically to changes in engine temperature. By doing so, the fan helps maintain a consistent and safe operating temperature, regardless of the driving conditions. The installation is very easy. An instruction manual is included inside the Revotec fan kit.
This part is also available for the following classic car models: