Part N° 185.018
WINDSCREEN WINGS, PAIR / MGA-T, TR2->4A
MM240-200 185.018 spare parts
€ 85.94

excl. VAT




€ 103.99

incl. VAT *
* All prices exclude shipping costs and use a standard 21% VAT rate. Some parts and products cannot be returned. A list of exceptions can be found on our webpage Returns & refunds (See footer).
** Price is indicative, please contact us to check price and delivery time.
Locate this part on the drawing(s)
Click on the illustration to view a diagram of the parts available. Select the parts by pressing the number in the diagram.
Windscreen, wiper & mirrors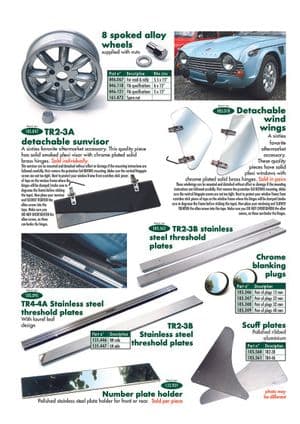 Alloy wheels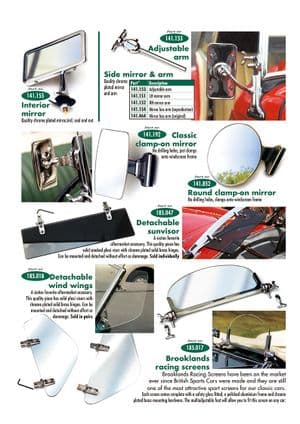 Mirrors & wind/sun protection
Windwings, sunvisors, mats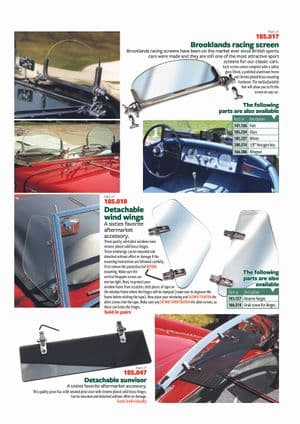 Wind wings, racing screens, sunvisors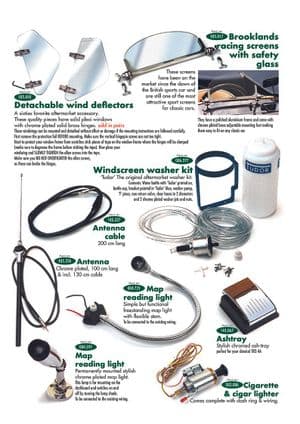 Interior accessories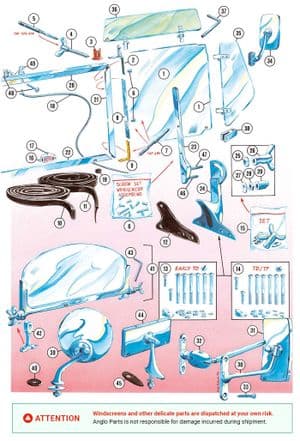 Windscreen & fittings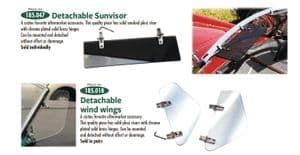 Sunviror & wind wings
WINDSCREEN WINGS, PAIR / MGA-T, TR2->4A
MM240-200 spare parts
Crafted from high-quality polished plexiglass, these windscreen wings offer exceptional durability and provide a clear, unobstructed view while adding a touch of authenticity to your vintage vehicle. Will only fit MGA-T, TR2->4A. Sold in pair.
This part is also available for the following classic car models: