WING COVERS
WING COVERS
159.301
WING PROTECTION, COVER / AUSTIN HEALEY
€ 74.12
€ 55.60
€ 61.26

€ 45.95

excl. VAT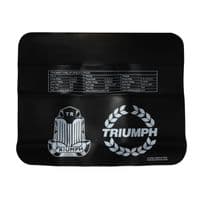 159.300
WING PROTECTION, COVER / TRIUMPH
€ 45.27
€ 33.95
€ 37.41

€ 28.06

excl. VAT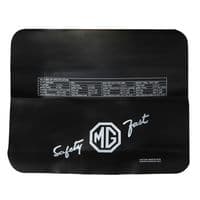 150.389
WING PROTECTION, COVER / MG
€ 63.08
€ 47.31
€ 52.13

€ 39.10

excl. VAT
WING COVERS
Protect your vehicle's side wings during restoration works on your engine. These classic British sports cars feature beautiful, aerodynamic body designs that are best protected by installing quality wing covers before the start of your restoration project.

Wing covers typically made of durable materials like vinyl or leatherette and ours have the typical MG, Austin Healey or Triumph design, to complement your car's aesthetic. The wing cover is easy to fit over the wing of your car.

Wing covers have a practical purpose by protecting the wings from scratches, dents, and other damage caused by rocks, debris, and even the weather. This is especially important for vintage cars that may not have the same level of corrosion protection as modern vehicles.

When choosing wing covers for your MG, Austin Healey, or Triumph, it's important to consider the fit and quality of the product.

Look for covers that are specifically designed for your car's make and model to ensure a precise fit and maximum protection.